✓ No hassle simple contracts
✓ Fast delivery and pickup
✓ Customer friendly staff
✓ Serving the Daytona Beach area
✓ Call 386-492-9608 today!
✓ Satisfaction guaranteed
Disasters strike unexpectedly, leaving behind a trail of destruction and debris. Whether it's a hurricane, flood, wildfire, or any other calamity, the aftermath calls for swift and efficient cleanup efforts. One crucial aspect of disaster recovery is the proper disposal of waste and debris generated during the cleanup process. Dumpster rental services play a pivotal role in facilitating this cleanup phase, ensuring a safe and organized environment while expediting the restoration process.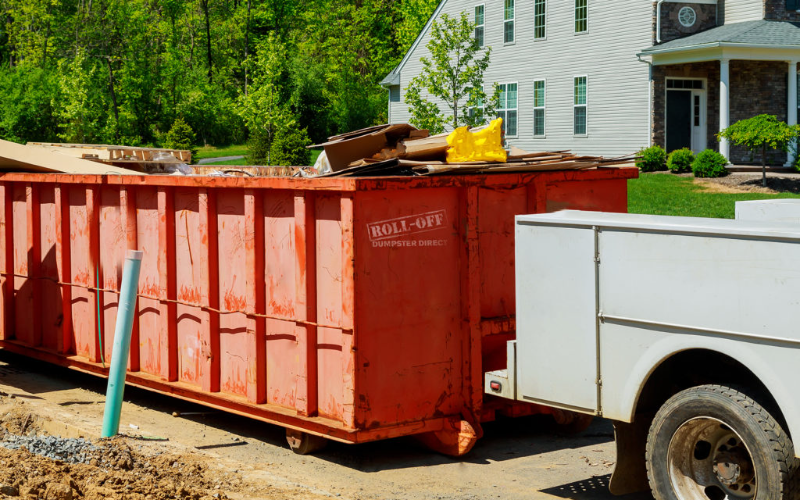 Importance of Dumpster Rental for Disaster Cleanup
Effective Waste Management
We provide an effective waste management solution during disaster cleanup. These disasters often generate massive amounts of debris, including damaged structures, fallen trees, rubble, and other hazardous materials. Having dedicated dumpsters on-site allows for the efficient collection and containment of waste, preventing it from becoming a safety hazard and impeding recovery efforts. Proper waste management minimizes the risk of accidents, disease outbreaks, and further damage to the environment.
Organization and Accessibility
We enable the organized disposal of debris, ensuring that the affected areas remain accessible and safe for workers and residents. With designated dumpsters strategically placed at the disaster site, debris can be promptly and systematically collected, preventing obstructions and allowing for easier navigation through the affected area. This organization streamlines the cleanup process, enabling faster progress towards restoration.
Convenience and Flexibility
We offer convenience and flexibility for disaster cleanup operations. These services provide various dumpster sizes to accommodate the specific needs of each cleanup project, whether it's a residential neighborhood or a larger-scale disaster zone. Additionally, rental durations can be customized to match the timeframe required for the cleanup process. This flexibility ensures that the appropriate resources are available when needed, optimizing the overall recovery efforts.
Benefits of Dumpster Rental for Disaster Cleanup
Time and Cost Efficiency
Our services contribute to time and cost efficiency during disaster cleanup. Having dumpsters readily available on-site eliminates the need for multiple trips to disposal sites, reducing transportation costs and minimizing the time spent on waste removal. Furthermore, the organized disposal system saves labor hours, allowing cleanup crews to focus on more critical tasks, such as structural assessments and repairs.
Environmental Responsibility
We promote environmental responsibility by adhering to proper waste disposal regulations. We as providers ensure that the waste collected from disaster sites is appropriately sorted and disposed of, with recyclable materials being sent for recycling and hazardous waste handled according to local regulations. By incorporating environmentally friendly practices, dumpster rental services contribute to the overall sustainability of disaster recovery operations.
Enhanced Safety Measures
Disaster sites often pose safety risks due to debris, hazardous materials, and unstable structures. Our services prioritize safety by providing containers designed to handle specific types of waste, including hazardous materials. This ensures proper containment and reduces the risk of accidents, injuries, or exposure to harmful substances. By maintaining a safe environment, cleanup efforts can progress smoothly and without unnecessary setbacks.
Streamlining the Recovery Process
Rapid Cleanup and Restoration
Our services expedite the cleanup and restoration process following a disaster. By providing an efficient waste management system, these services enable the swift removal of debris, allowing subsequent recovery tasks to commence promptly. A streamlined recovery process minimizes the impact of the disaster, accelerates community rejuvenation, and facilitates the return to normalcy for affected individuals and businesses.
Collaborative Efforts
We often work in conjunction with local authorities, disaster response teams, and community organizations. Our collaboration ensures seamless coordination and cooperation throughout the disaster cleanup process. We providers understand the unique challenges of disaster recovery and work closely with other stakeholders to address specific needs, allocate resources effectively, and prioritize areas that require immediate attention. This collaborative approach enhances the overall efficiency and effectiveness of the recovery efforts.
Versatile Solutions
We offer versatile solutions to cater to different types of disasters and cleanup requirements. Daytona Dumpster Rental HQ provide a range of dumpster sizes and types to accommodate various debris volumes, from small-scale residential cleanups to large-scale disaster zones. Additionally, some providers offer specialized dumpsters for specific waste types, such as construction materials or hazardous substances. This versatility ensures that the right equipment is available to handle the specific cleanup demands of each situation.
Simplified Logistics
Coordinating the logistics of waste management and disposal can be a complex task during disaster cleanup. Our services simplify this process by taking responsibility for the collection, transportation, and disposal of waste. We handle the necessary permits, arrange for the delivery and pickup of dumpsters, and ensure compliance with local regulations. This streamlined logistics approach allows cleanup crews to focus on their primary tasks while minimizing administrative burdens.

Dumpster Rental services offered by Daytona Dumpster Rental HQ play a crucial role in facilitating efficient and organized disaster cleanup efforts. With their focus on effective waste management, organization, and accessibility, these services streamline the recovery process and contribute to the swift restoration of affected areas. Collaborative efforts, versatile solutions, simplified logistics, and post-cleanup support offered by Daytona Dumpster Rental HQ further underscore their commitment to efficient and sustainable disaster recovery operations. Embracing the benefits of dumpster rental services ensures a smoother, safer, and more successful cleanup and restoration process in the aftermath of disasters in Daytona and its surrounding areas.
✓ No hassle simple contracts
✓ Fast delivery and pickup
✓ Customer friendly staff
✓ Serving the Daytona Beach area
✓ Call 386-492-9608 today!
✓ Satisfaction guaranteed