✓ No hassle simple contracts
✓ Fast delivery and pickup
✓ Customer friendly staff
✓ Serving the Daytona Beach area
✓ Call 386-492-9608 today!
✓ Satisfaction guaranteed
A dumpster rental is handy when you have a huge pile of debris to dispose off. The dumpster rental companies will send a dumpster to your specified location under short notice. You will fill up the dumpster with your debris and call up our rental company for pick-up.
Are you about to rent a dumpster for the first time? Well, then it's common for you to have a good lot of questions before you proceed. The post below offers a comprehensive Dumpster Rental FAQ that will help to address your queries.
1. What are the different dumpster sizes?
In regards to residential dumpster rental, you will be able to choose from varied sizes- 10, 15 and 20 yards to even 30 & 40 yards. Smaller sizes are available including for permanent commercial dumpster rental, where clients can choose from 2, 4 as well as 6 & 8 yards.
2. What will be the ideal dumpster size for me?
Well, there is no one dumpster size to fit all. The size of the dumpster for your particular project will largely depend on two factors- the amount of debris and type of junk to be picked up. It's better to contact us your chosen dumpster rental company and elaborate about your project. Our exprienced rental staff will be able to suggest you the ideal size required for your specific project.
3. Do I need to consider weight limits while renting dumpster?
Yes, you will have to consider a weight limit while renting a dumpster. The rental companies generally offer dumpsters with specified weight limit. It denotes the amount of weight a particular dumpster can hold. If you exceed the given weight limit with your rented dumper, you will have to pay additional charges.
A reputable dumpster rental company like us will usually offer a weight calculator on its website. Use it to calculate the weight of waste materials to be disposed of. Based on that data, your chosen dumpster rental company will get you the ideal dumpster with the required weight limit for your specific project.
4. What can & can't be included in dumpster?
The items that you can include in your dumpster are:
• yard waste
• electronics
• appliances
• concrete, brick, asphalt
• storm debris
• aerosol cans
The items that you can't include in dumpster are:
• refrigerators
• mattresses
• paint cans & lacquers
• tires
• car batteries
• adhesive
• food waste
• hazardous materials
• resins and inks
• household cleaners
• railroad ties
• fuels, oils or propane tanks
For these above unallowed items, call us to see if we can find a solution for you.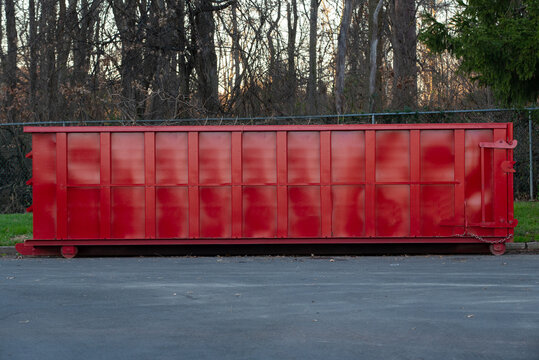 5. How to load my dumpster
Try to load it evenly. It will enable you to stash more debris inside and also to prevent any dumpster overload. No item should hang over the sides of the dumpster. Also no item should push through the dumpster. Hanging debris or debris sticking on top of container make dumpster pickup risky for haulers. Overfilled container generally carry additional fee. So make sure the dumpster is not exactly filled over the brim.
The cost will vary based on the dumpster size you choose. On an average, it will come to something like $394, but it all depends on your specific situation.
✓ No hassle simple contracts
✓ Fast delivery and pickup
✓ Customer friendly staff
✓ Serving the Daytona Beach area
✓ Call 386-492-9608 today!
✓ Satisfaction guaranteed